Art and Science Unite for Climate Justice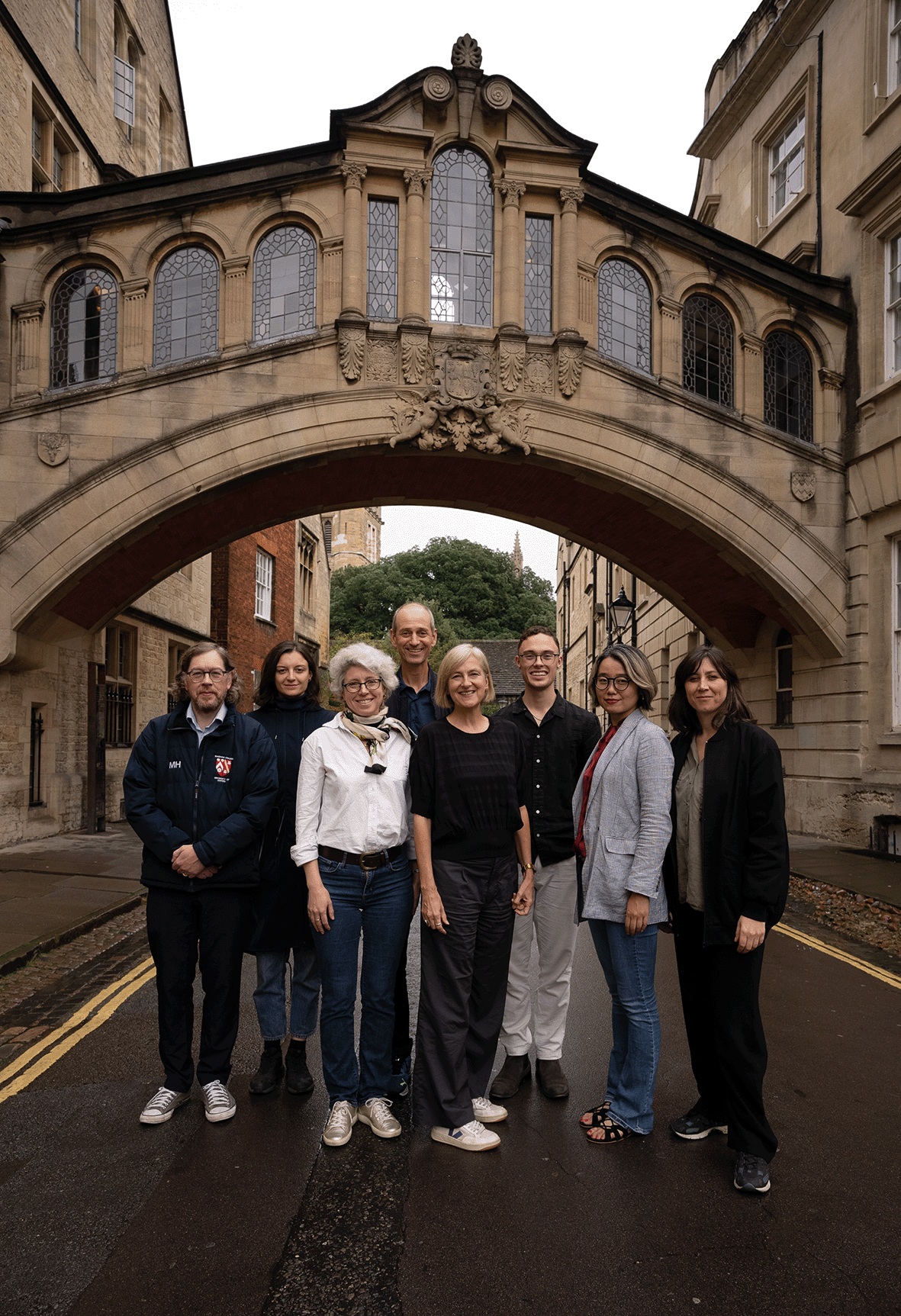 In early October 2023, Professor Nina Fischer and Assistant Professor Lilli Kuschel (Experimental Film and Media Art class, Art and Media program, UdK Berlin), along with Dr. Amanda Power, Associate Professor of History (Climate Crisis Thinking in the Humanities and Social Sciences Network, TORCH, University of Oxford),

 Eiko Honda, 
Assistant Professor in Japanese Studies (Department of Global History, Aarhus University)
 

and colleagues established a network for international collaboration in the fields of art and science, addressing urgent issues in the context of the current climate emergency.
The exchange commenced with a public screening of the films 
Neighbors
 by Lilli Kuschel and 
Cloud Alchemy
 by Nina Fischer & Maroan el Sani at UPP Cinema Oxford, followed by a panel discussion with the present artists and scientists, moderated by curator Vanina Saracino.
During a 3-day workshop in Oxford, the group explored experimental research methods in both art and science. They delved into concepts such as deep time, the nature-culture divide, indigenous traditional knowledge, speculative storytelling, worldbuilding, and climate justice, among others. In the future, humanities scholars, social scientists, and artists will engage in a creative dialogue to exchange audio-visual content related to their research, aiming to develop a common language in the form of artistic and experimental films that transcend disciplinary boundaries and offer new perspectives on a more-than-human world.
The outcomes of this collaboration will be presented in the coming years through lectures, exhibitions, films, and an online platform. This effort will be in cooperation with international institutions in the realms of culture, art, science, and education, with the objective of reaching a broader and intergenerational audience.
The project received funding from the Oxford & UdK Berlin Seed Funding for Creative Collaborations.
published at Tagesspiegel (print), Berlin, October 17th, 2023