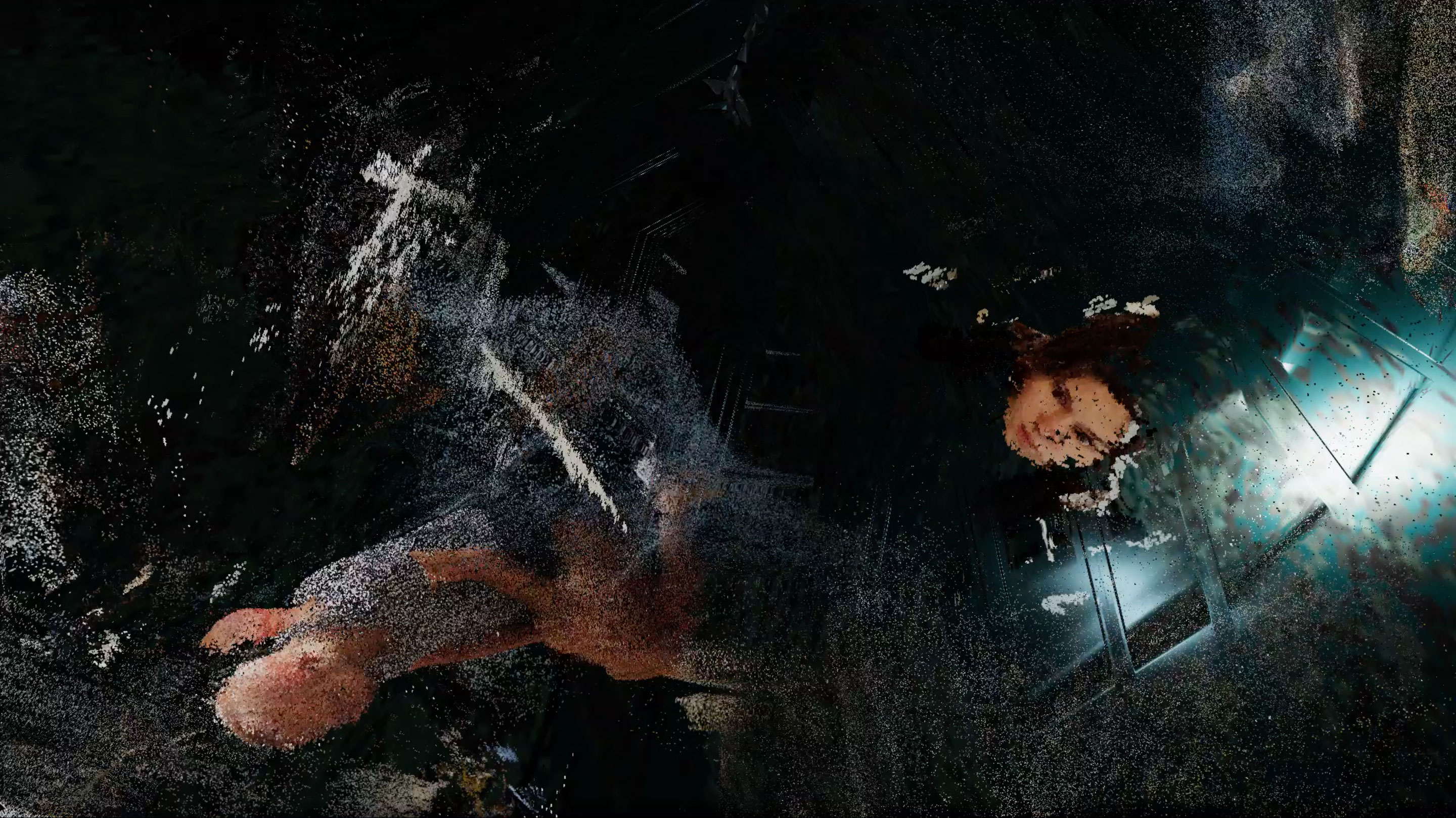 SS 2019 Graduation Project
The audiovisual performance 'Singularis' deals with biological and information technology granular processes in the social context. We undergo unconscious or conscious self-control through Quantified Self management and evolve into improved, elevated people. This process can be described as a singularization of man.
Singularis is a Granalysator in which collected biological matter is scanned into point clouds and through an audiovisual granular system is transformed into synthetic bodies. Through the Granalysator emerges an artificially created mesocosmos. "A high-resolution world and the singularized human being are conceivable only in a complex network, in a web of interactions."
-Christoph Kucklick. "The granular society."
6-headed constellation: Concept, live visuals: Kathrin Hunze, live computer music: Katharina Hauke, Alberto de Campo, Hannes Hoelzl, Isak Han, Dominik Hildebrand.
website:
raumperspektive.com