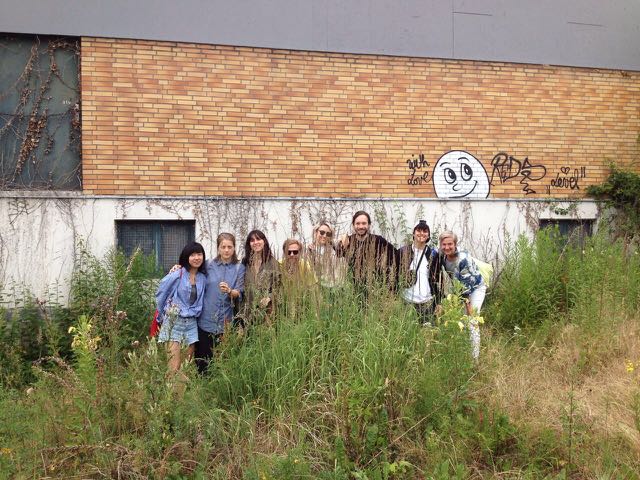 After visiting its Greek counterpart in May, we went to see the Documenta in Kassel from June 27th to 29th 2017. According to the exhibition guide, the artists exposed in the Neue Neue Galerie, one of the main venues located in a former post office and mail distribution center, work with the axes between Kassel and Athens as lines of departure and arrival. A good place for us to start and to refresh memories of Athens. Unfortunately, it mainly brought back the bad memories. Again, like in Athens, I felt like walking through an encyclopedia of the world searching for a narrative. Or even worst: the diversity of topics was so broad that every narrative seemed to be possible. Colonial echoes from the past, crisis in Turkey, Chinese minorities, Saami traditions, the music of Ali Farka Touré, refugees, the rise of populism, emancipation of transgenders. Very little help to orientate was offered: hardly any wall text, no leaflet, no artist bios. The same feeling in the other main venues Documenta Halle, Neue Galerie and Palais Bellevue. Lots of research projects, journalistic approaches and political manifests. Many large scale installations consisting of many small elements: vitrines, drawings, pictures, texts.
It was a relief to visit the venues where single works were presented. The impressive dome shaped building of the Giesshaus hosted the multichannel video and sound installation Crossings by Angela Melitopoulos. Aesthetic, calmly moving images of industrial sites, refugee camps and Greek beaches covered with rescue vests give the space a strangely oppressive yet meditative atmosphere. For some of us an opportunity to have a short nap. The Tofufabrik was founded in the late 1990s by some pioneers of the "bio tofu scene", who later became the main suppliers of tofu products throughout Germany. The venue hosts a rather non-vegetarian story though, by the film makers Véréna Paravel and Lucien Castaing-Taylor. Their installation Commensal focuses on Issei Saga from Japan, who in 1981, as a graduate student in Paris, murdered a fellow student and engaged in acts of cannibalism. By means of comic-like drawings of the events, made by Sagawa himself, and a conversation with his brother, the work is a gruesome portrait of a maniac who seems to be playing with his public persona. The KulturBahnhof (formerly Kassel's main rail station) offered an impressive, concrete, bunker-like setting, with art works on the tracks and on the former platforms.
What remained after two days in Kassel, besides wet socks from the on-going rain, was the impression that the potential sensory quality of art badly suffered from the overload of major social issues. The curatorial statement 'learning from Athens' felt hollow and incomprehensible. We want less brainfood and more soulfood!